Music is a vital part of any wedding. It can set the tone – whether sophisticated and classical, relaxed and atmospheric or fun and upbeat – and help your guests to relax. A singer who successfully matches the tone of your wedding can provide a talking point for your guests and become a highlight of your special day!
Elaine offers a range of musical services for your wedding, blessing or civil partnership ceremony. These include a solo performance, the female duo 'Double Treble' and / or the close harmony quartet 'The Accidentals.' 
Solo Performance:
Elaine is an experienced, classically-trained wedding singer who has provided music for wedding ceremonies and receptions across Lincolnshire and beyond.
Elaine can provide a beautiful musical selection for various points within the wedding service including before the service (as guests are arriving), during the entrance of the bride, while the register is being signed and / or for the recessional.
Elaine can also offer a selection of light jazz, musical theatre or classical based background music for your reception to cover the period when guests are arriving at the venue and photographs are being taken. Depending on the venue(s) and timings, both of these services may be available for an individual wedding. A wide range of repertoire is available and Elaine is always happy to discuss any special requests you may have for your special day.
Elaine has also been in demand recently to perform at vintage themed weddings – particularly those with a 1940's / 1950's theme. Elaine has a wide range of repertoire (and dresses!) available to suit these events and is always delighted to hear from couples who would like a singer to fit into their vintage themed wedding. 
Live recordings of Elaine singing are available to listen to on her SoundCloud platform here.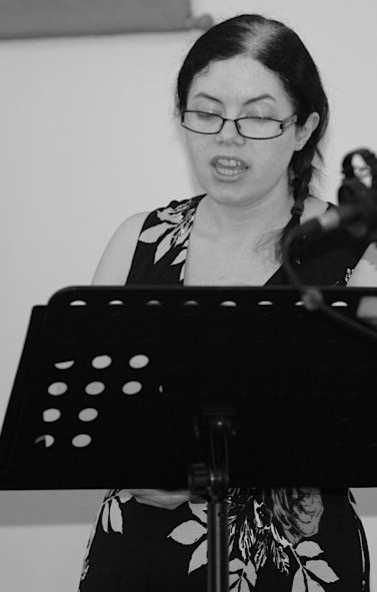 "Elaine is so lovely and a fabulous performer. Her voice is so good that a lot of our guests didn't even realise she was singing at first… they thought it was our vintage afternoon playlist!!"
"Thank you so much again for your flawless performance at Sarah and Stephen's wedding…" 
"I just wanted to thank you very much for singing at my wedding…I've had so many great comments from guests about your singing. It really added to the service."
"Her voice was beautiful and stopped us in our tracks."
"Just wanted to send you a message to say a massive THANKS – you were absolutely superb on our wedding day."
"I'd asked Elaine to sing Somewhere over the Rainbow as a special request for our 4 year old son Charlie. It's one of his favourite songs. His face lit up as Elaine started singing…it was a very emotional, special moment!"
"…Lovely choice of music and thoroughly enjoyable…"